This month I made my first sculpture
One of our assignments this month was to look at an artist and re-interpret their work. I chose the artist Anne Ryan. Ryan is a contemporary artist who creates figurative paintings and sculptures drawing on observations from everyday life. Charged with energy and attitude, her colourful works are always in motion – they dance, writhe, and mosh. 
Ryan loves music, the movies and mythologies, and these cultural references fuel her work. Born in Limerick, Ireland in 1964, Ryan lives and works in London and Kent.
Ryan makes cutouts from paper, card, canvas, clay and metal.
Ryan has said of her work that she loves the freedom of not being restricted to the four walls of a canvas.
I was inspired to try to create a sculpture with the energy, colour and movement I see in Ryan's work.
One of Ryan's Cut Out Sculptures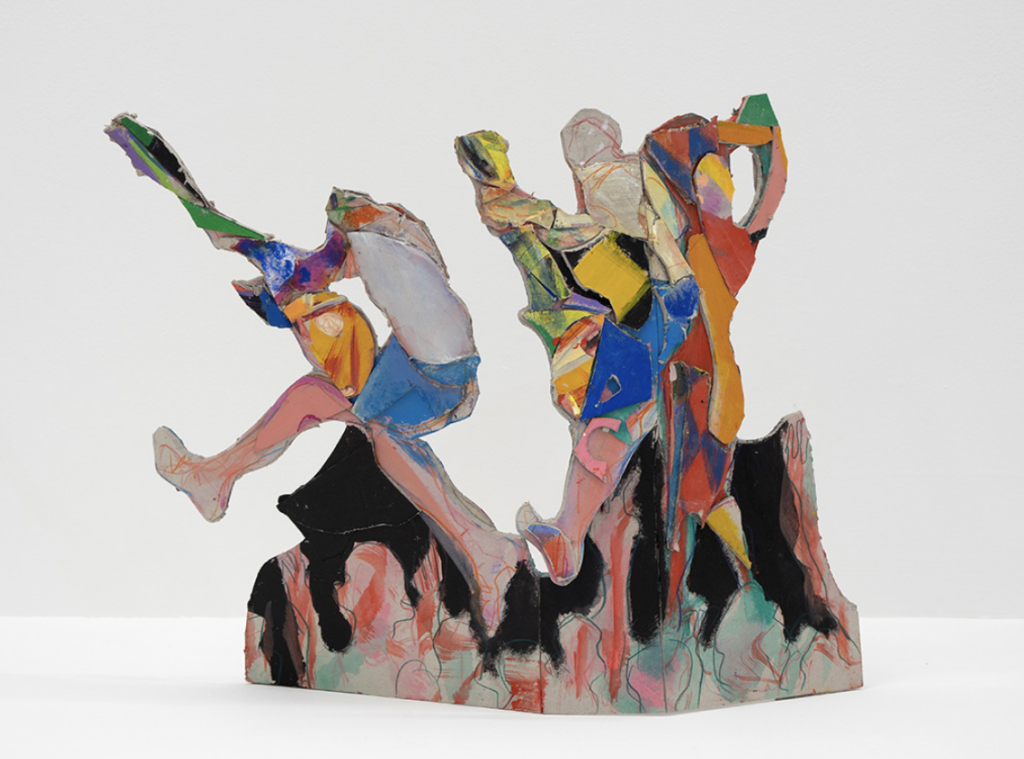 It Didn't Quite Go To Plan
I was unable to go into Uni as I contracted Covid-19 so decided to work at home with some air dry clay I had to hand. I started off by sketching some ideas of characters to use in the sculpture inspired by the seascapes where I live in Brightlingsea.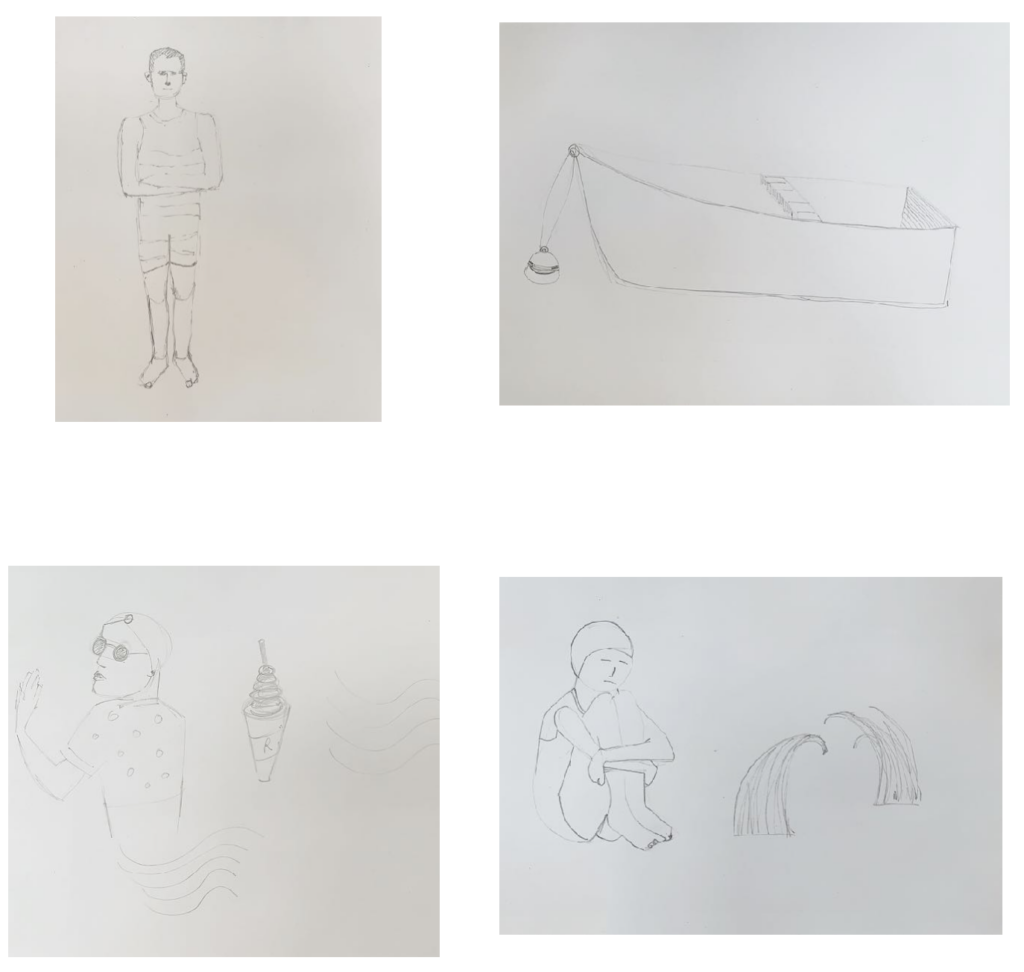 I cut out the sketches and placed them on the clay then cut out the shapes. I added some shapes as I went along such as the bird and fish. I used a brayer to roll out the clay. I used a paint brush to make marks in the clay. This was quite frustrating as I have a lot of pottery tools in my studio, but as I was in isolation I couldn't use them.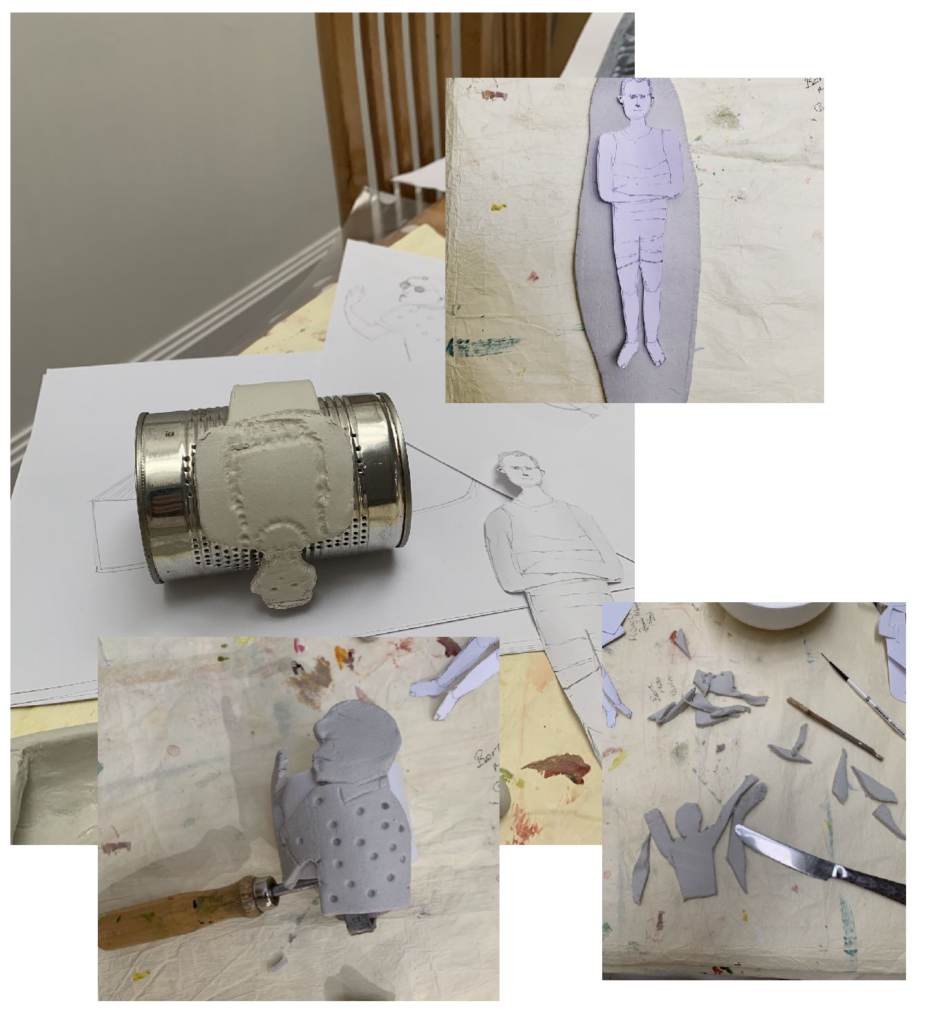 When the clay had completely dried out, I painted the pieces with acrylic paint.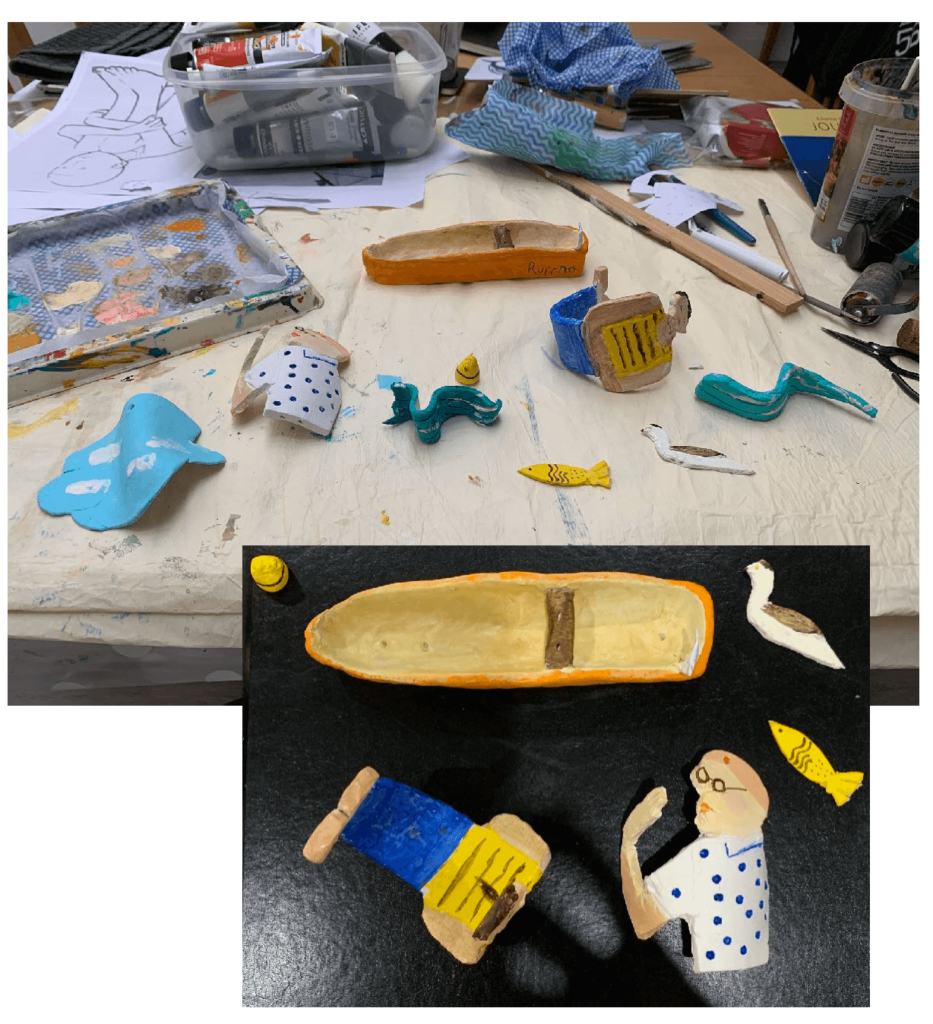 Constructing the Sculpture
Once the pieces were dry I constructed them into the finished sculpture. This did not go quite to plan! When I made the pieces I put holes into them, my plan was to attach wire so that some elements could stand up adding variety and height. Unfortunately the holes were not big enough and I couldn't attach the wire. I did manage to attach the cloud by putting the wire through the hole and wrapping it around the seat in the boat, I had to do it very carefully as the clay felt quite fragile.
I created a place for the sculpture to inhabit using a painted cardboard box. I photocopied a map of Brightlingsea and surrounds to place underneath the sculpture. 
To be honest I got much more involved in constructing the sculpture than I had planned, I enjoyed painting the box , adding beach huts, waves and a sun, I was quite caught up in the whole experience!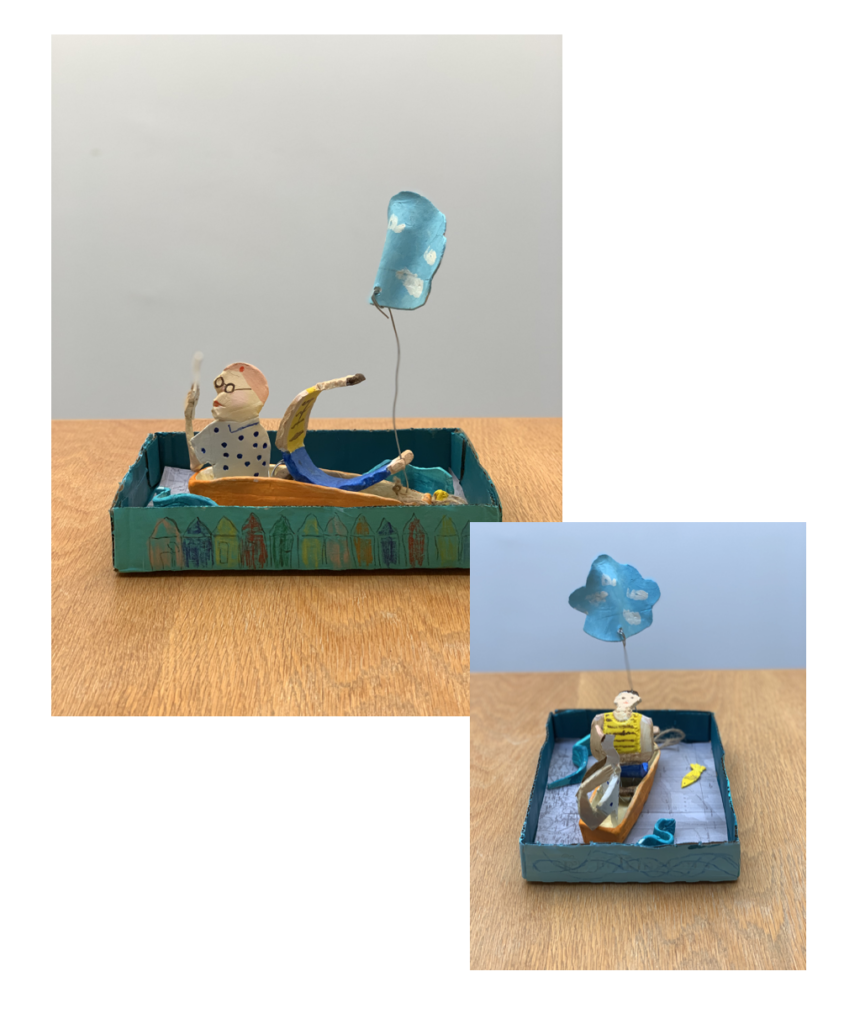 Where next?
I really enjoyed making this little sculpture, I can visualise it as a life size installation, complete with sound, a really immersive experience for the audience, think I'd need a lot of clay or other materials to make this happen.
Stay in the loop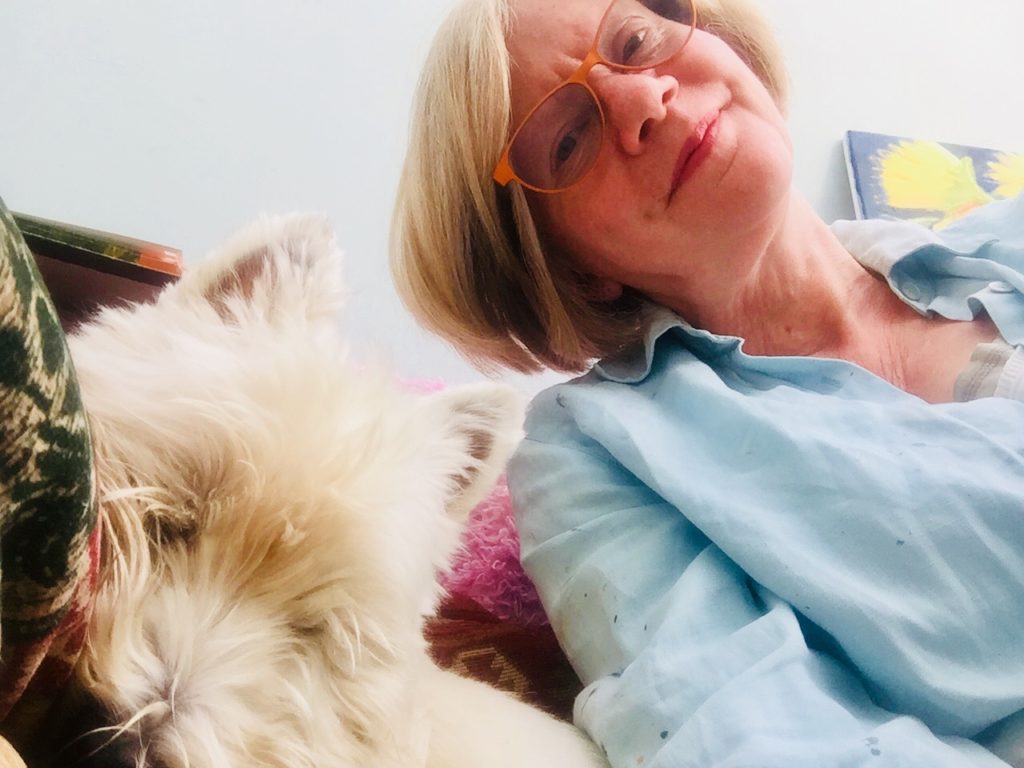 If you'd like to know when a new blog post comes out and get updates on new work, exhibitions, workshops and art tips, please sign up to my mailing list. I won't bombard you with emails and I will never share your information.