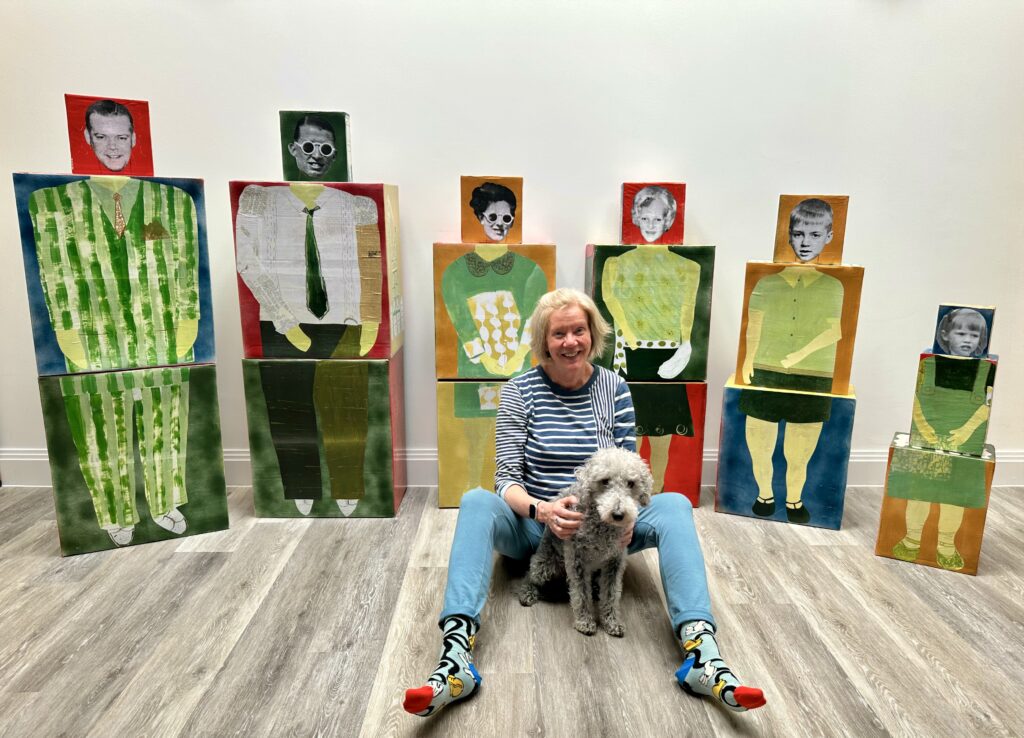 I've finally finished my sculpture! It has been absolutely exhausting but I'm delighted with the finished result. The exhibition will open next week, Wednesday 10th May until Sunday 14th May, you can find out more on their website: The Henry Moore Foundation in Hertfordshire. The sculpture was made in response to this year's theme at the Foundation which is Vitality and to the site at Perry Green which was the artist's home and place of work. The colour palette is predominantly green and each of the 12 figures is dressed in 60s inspired clothes in tones of Green.
The heads of the figures are created with photographs of my family, including my brother and myself.

Besides the figures each side of the boxes have motifs on them. These motifs represent memories and images from my childhood. They also represent expressions of living life.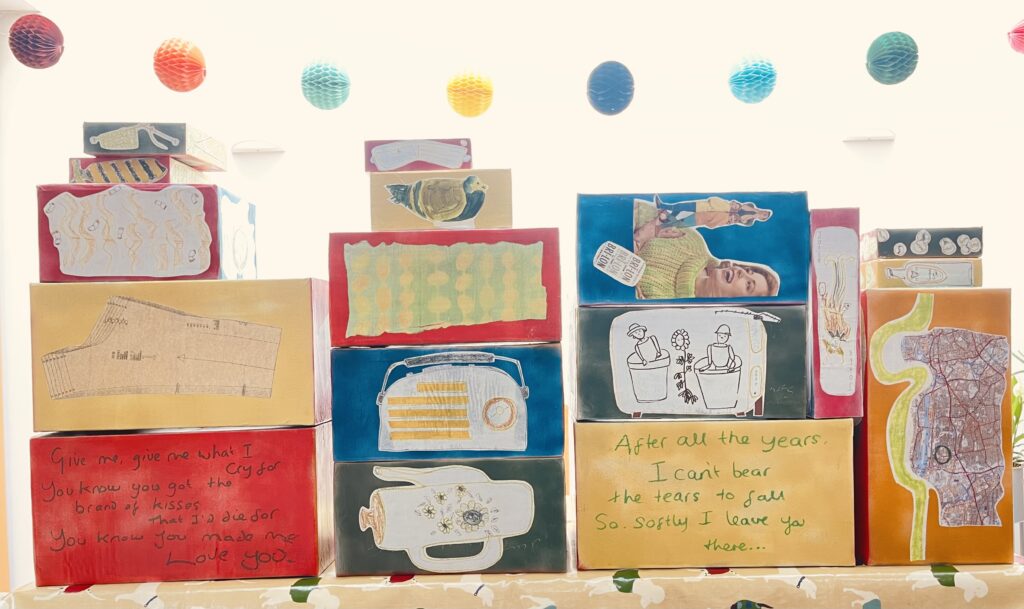 This has been an absolutely exhausting project to complete, I really had no idea what I was taking on, but I'm so proud of what I've achieved.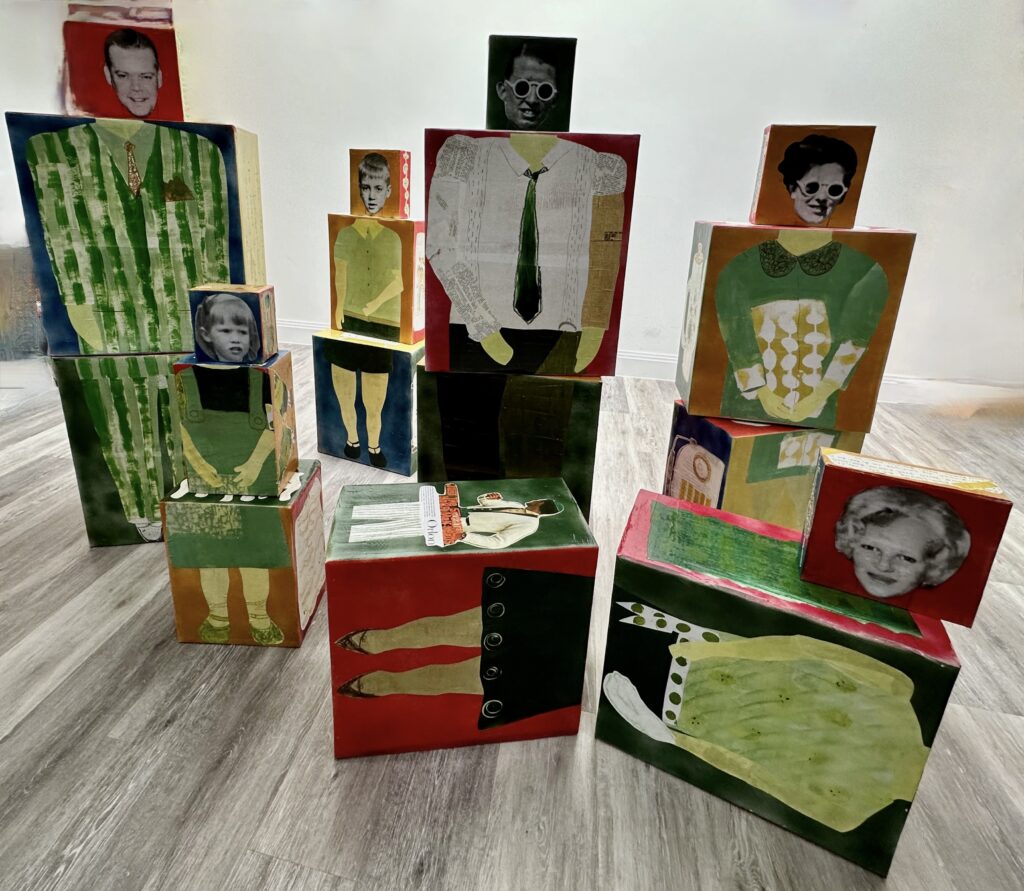 The sculpture is called My Family and Other Memories and it is a celebration of my family and an exploration of my own identity. I am interested in how moments from our past, present and future connect and make us who we are.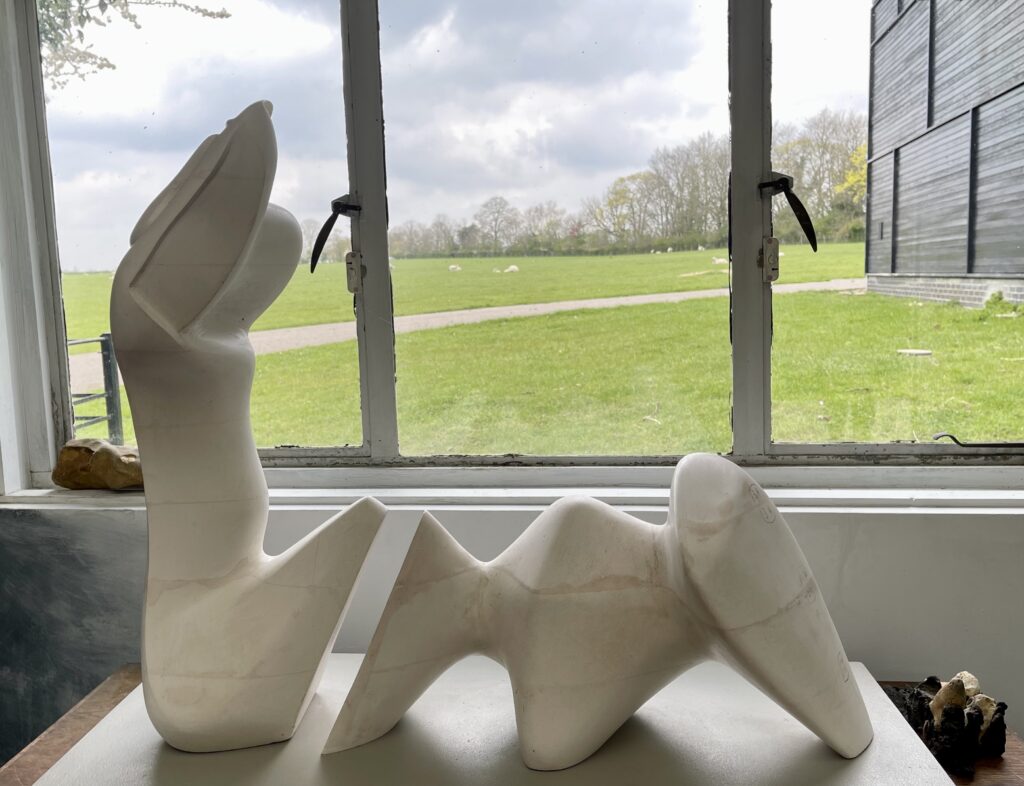 I also want to encourage more people to look at art and engage with it, so for this piece I am inviting the audience to handle the boxes and re-arrange them. This is also in response to Moore's multi-piece sculptures where viewers composed the figure by walking around the work, my work is composed by re-arrangement.
The exhibition will run from 10th to 14th of May with a talk by the exhibiting artists on Friday 12th May at 2:30pm. Tickets for the House, gardens and our exhibition can be found here.
What do you think of my ideas? I'd love to know, please get in touch and share your thoughts.
Stay in the loop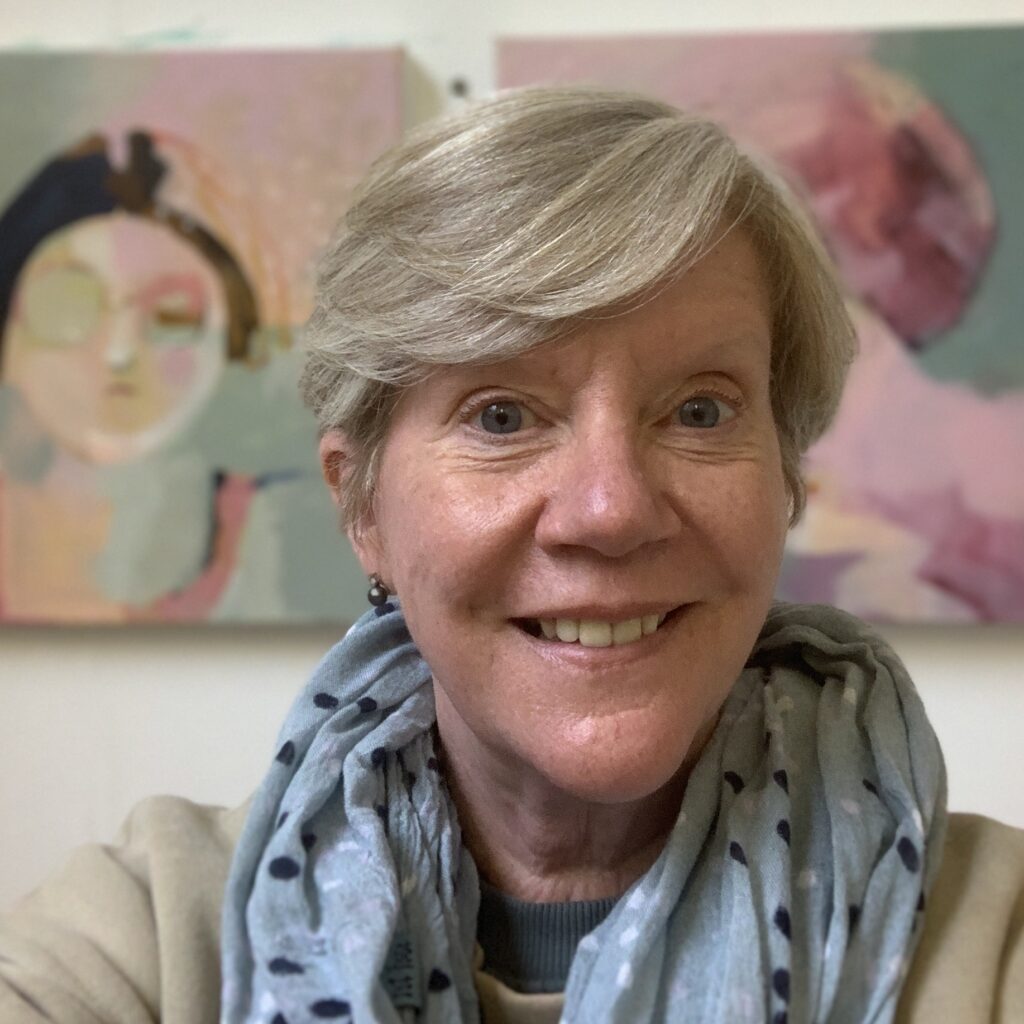 If you'd like to know when a new blog post comes out and get updates on new work, exhibitions, workshops and art tips, please sign up to my mailing list. I won't bombard you with emails and I will never share your information.