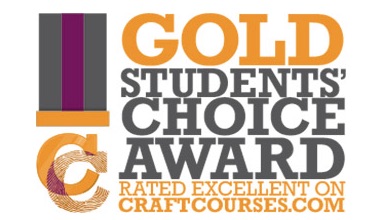 Scroll down to see what's available…
I have been making art for as long as I can remember. When we are making art we make time for ourselves. We put aside the problems and stresses of life and focus on our inner self, we are completely in the moment. Last year I discovered that I love sharing my passion for creating with other people and started running workshops and Paint Nights. Being creative is good for us, it can relax us and improve our mood. Remember the fun you used to have playing with crayons and paint as a kid, you can do that again and it is still a lot of fun.
My Paint Nights and workshops are designed to give people a taste of how enjoyable it can be to make art and be creative. No previous experience is needed for most events and workshops. They are suitable for beginners or people wanting to get back into art making after a break, or more experienced artists who want to try something different. Of course, they are also great for people who just to have fun and be creative.
I am completely open and transparent about my own techniques, struggles and wins as an artist. It is my aim to inspire, coach and motivate you to be creative and make art and discover how joyful and liberating it can be.
I run Paint Nights and Workshops in a number of different locations, they all have parking, refreshments and everything you need to make great art.
Paint Nights at The New Mexico Restaurant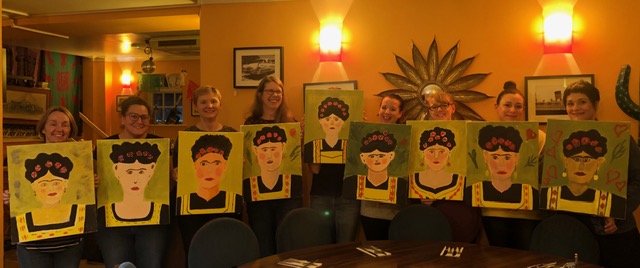 Join the Paint Night Fiesta at the New Mexico restaurant and bar in Sawbridgeworth. Get creative, eat, drink and have a great night out.
Dates, info, tickets below: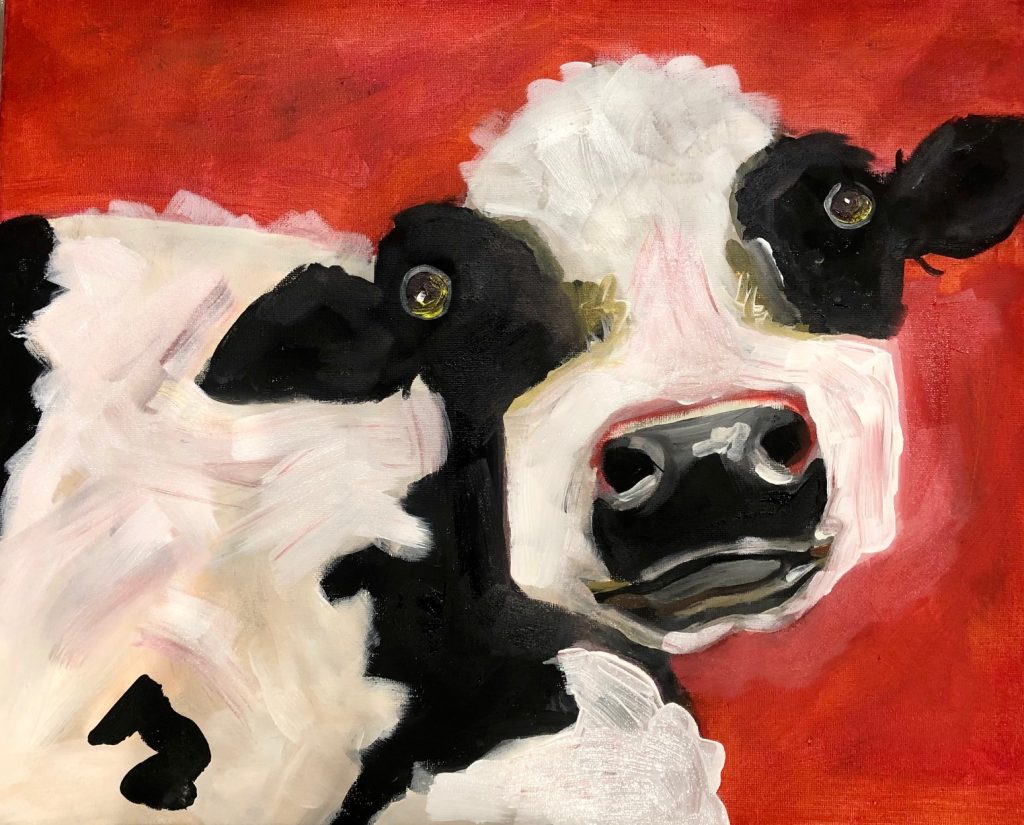 Funky Cow – Tuesday 26 November 7-9pm – £27.50 Buy Tickets
Paint Nights at The Little Arts Workshop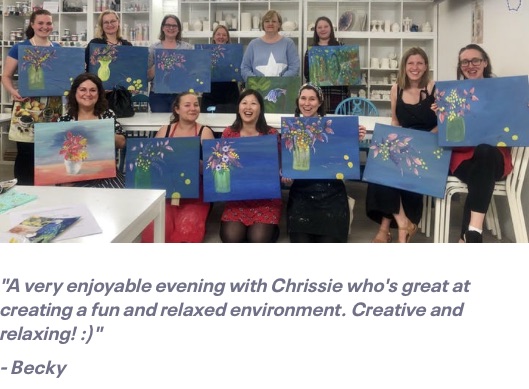 Join us for a Paint Night at the Little Arts Workshop in Bishop's Stortford as we create this funky cow. Get creative, make new friends and enjoy a great night out. Welcome glass of Prosecco included in your ticket price, free tea and coffee, and we often have cake!
Dates, info, tickets below: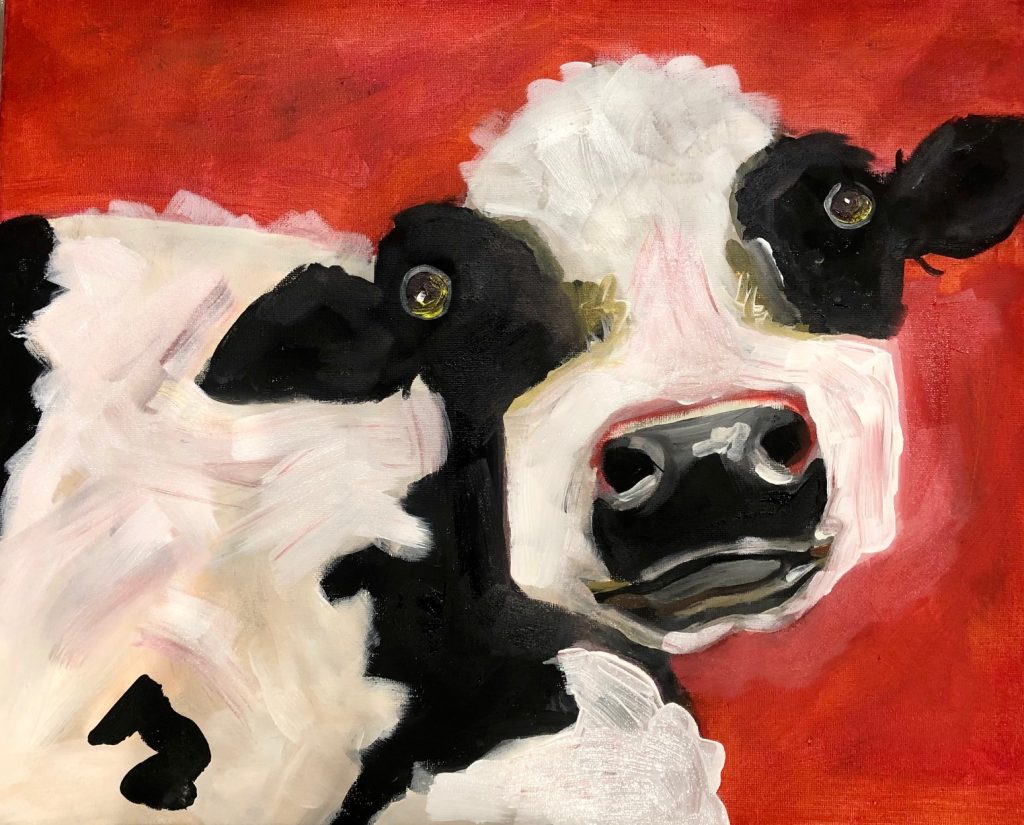 Wednesday 27 November 7-9:30pm – £35 Buy Tickets
Painting workshops – Little Arts Workshop
More in-depth workshops covering a variety of techniques all taught in a relaxed way where the only rule is to have fun!
Would you like to make art but don't know where to start? Do you find it difficult to make time for art making? Are you afraid of making art in case you don't like what you make? Or perhaps you enjoyed making art in the past but you struggle to get back into it.
These workshops will kick-start and maintain your creative journey. They will introduce you to a number of simple ways of enjoying art making in everyday life. The course will show you techniques you can practise at home with easily obtained materials, many of which you will already have.
Each workshop is designed to give people a taste of how enjoyable it can be to make art and be creative. No previous experience is needed. All of the workshops are designed for absolute beginners or more experienced artists who want to explore working in a looser intuitive way. The workshops will provide ideas for being more creative, getting over the fear of a blank canvas and enjoying making art. They will encourage participants to take time out for themselves on a regular basis to be creative.
Wednesday 5th November – Paint without brushes – £35 Buy Tickets