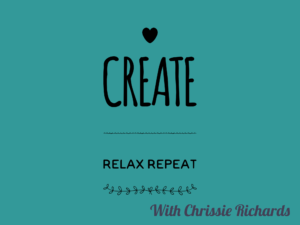 Facebook Group for Creatives
I have set-up a Facebook Group for people who are interested in maintaining or increasing their creativity in their lives.
Who is it for?
It is for artists and creative people of all descriptions, whether an absolute beginner, or well established. It is also for people that are interested in being more creative as a way to increase their sense of relaxation and wellbeing.
What do we do?
We talk about being creative, we share our work, and the work of other people that inspire us, we support each other. We are building a community of artists and creatives that want to enjoy the benefits of including creativity in their every day lives. We are growing together.
I need to join?
An interest in being creative, a practise in any type of creativity, a desire to know more about the benefits of making stuff and being creative.
How do I join?
You can follow the link to the Facebook Group here, that's it! You will receive a warm and genuine welcome. Look forward to seeing you in the group!